The Smalcald Articles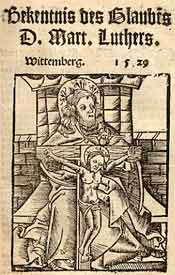 Leader: Rev. Michael G. Lilienthal
920-685-0377
Messiah Ev. Lutheran
7394 Liberty School Rd.
Omro WI 54963
Get a map

Meeting Day(s): Wednesday
Meeting Time: 8:30 a.m.

A study of Luther's "Smalcald Articles," one of the works within the Lutheran Confessions, which define what "Lutheran" means. Study this lesser-known work to discover some Lutheran history, and some of the theology that was defined by the Reformation.